Here's a little peek into how my annual bunny calendar comes about, with the illustration for September 2019 as an example... 
Whenever I am out and about, I keep my eyes open for opportunities for the rabbits to make mischief. Our weekend trips and vacations provide much of the inspiration. This year we spent a few weeks wandering around in Austria and Italy. We took a lot of long walks, particularly in the countryside around Bolzano/Bozen. I always bring a camera and my sketchbook, although we always cram so much into our days that I never have as much time left to draw as I would like.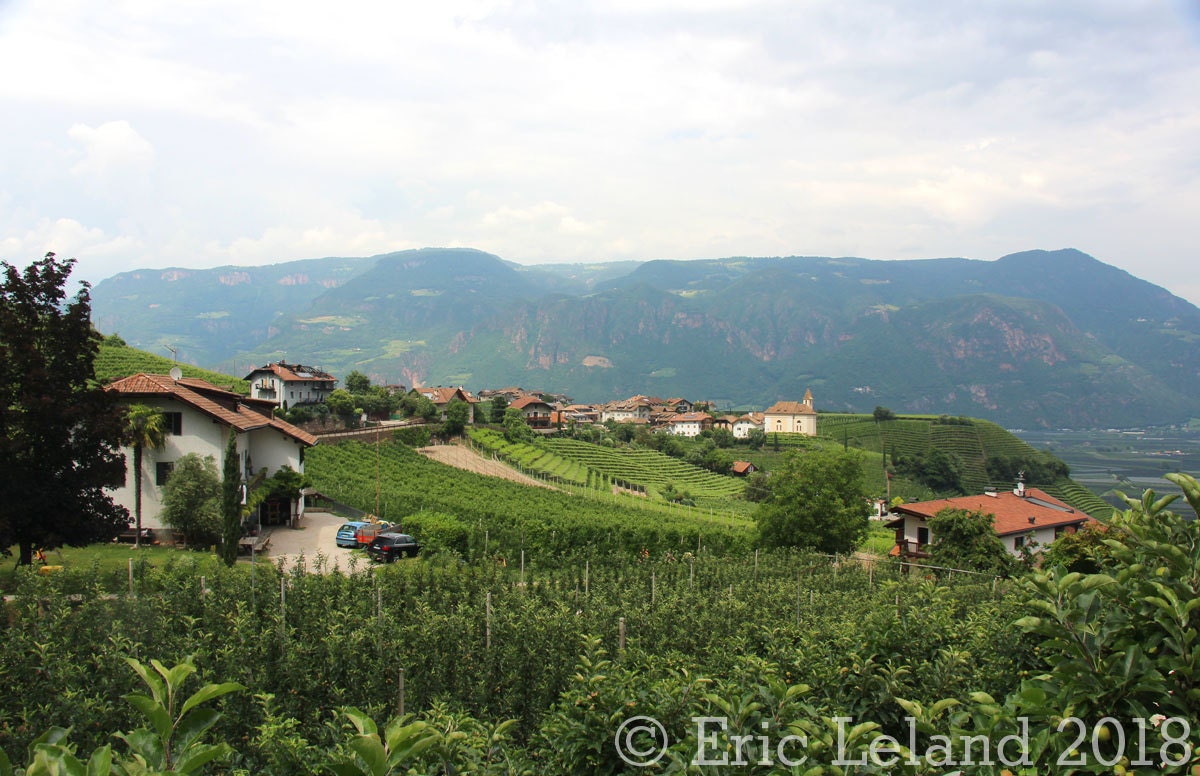 The scenery in general was lovely, and I knew I'd find lots of inspiration in the endless vineyards and orchards.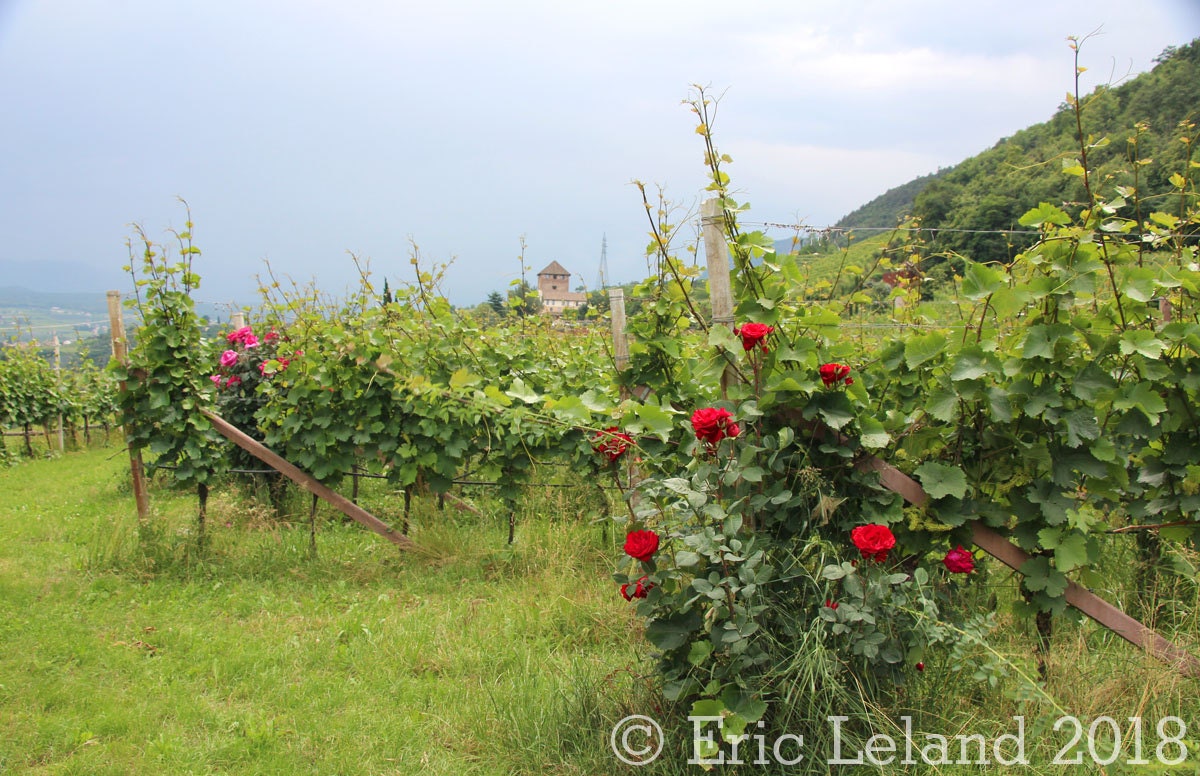 As we walked on a path through some of the vineyards, I noticed that many of the rows of grapevines had rose bushes planted at their ends, which I thought was a charming detail.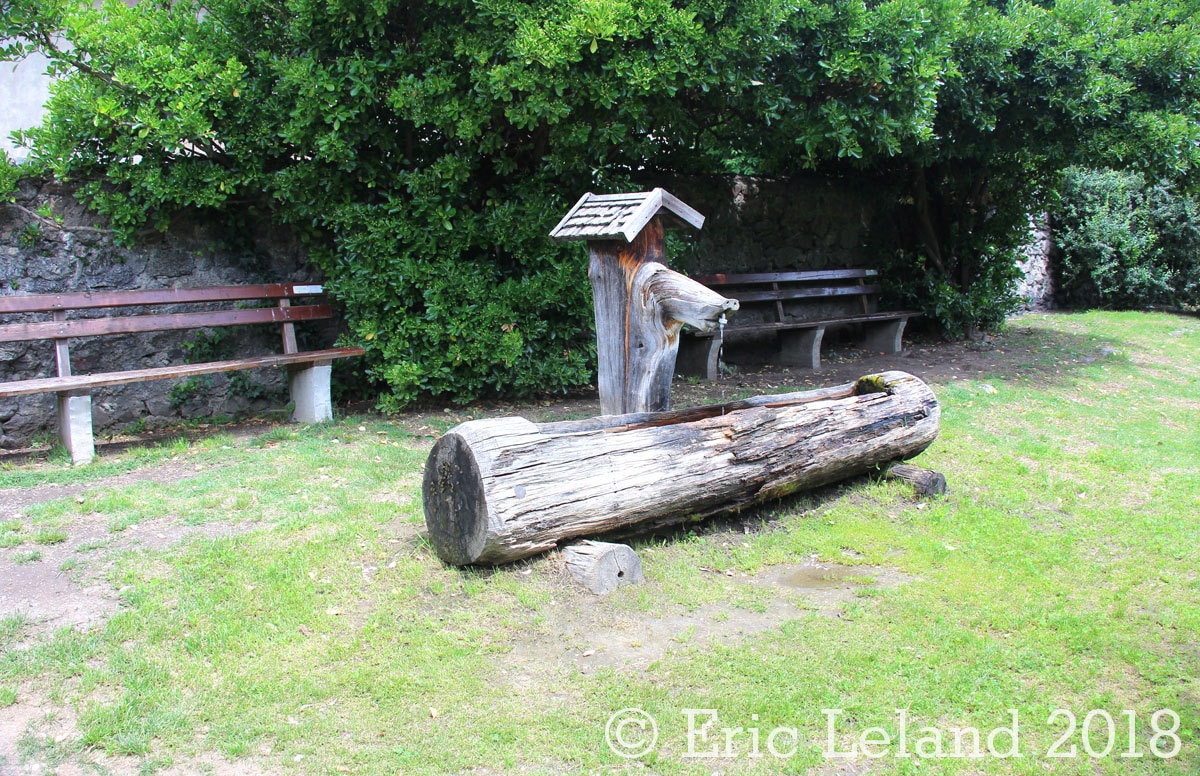 Then, on another day's walk, I saw this water trough, which seemed to be using a cleverly carved stump to divert a spring into a basin carved from another log. Not long after I was home at my desk again, I just suddenly knew exactly how the rabbits would bend this piece of delightful woodwork to their own nefarious ends, and not long after that the September illustration came to life.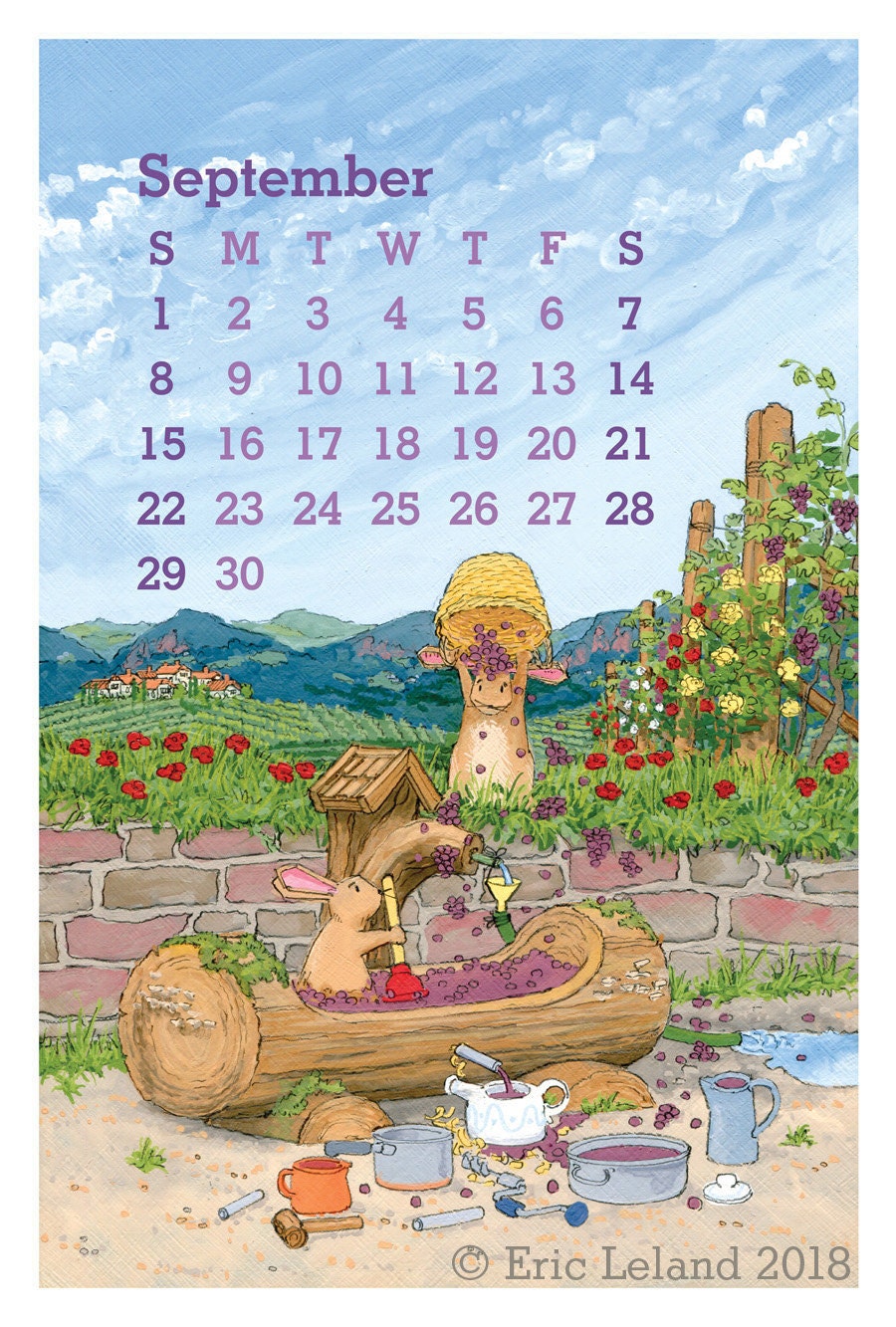 And that's how pretty much all of the illustrations come about, from various little bits and pieces of real world inspiration forged into scenes of lagomorphic mayhem. What's in store for the 2020 calendar? Well, a few weeks ago I saw a cranberry bog for the first time, flooded for the fall harvest. Just imagine the soggy mess that two rabbits could make of that!